News
2022
Jun 1
Professor Sato was commended as one of the people who contributed to the development of information and communication in Tohoku at the commemorative ceremony of "Radio Day / Information and Communication Month". Reiwa 4th year "Radio Day / Information and Communication Month" Memorial Ceremony - Ministry of Internal Affairs and Communications (External link)
June 1st is Radio Day, a commemorative ceremony in Aoba Ward, Sendai - khb-tv (External link)

May 30
Professor Sato visited the Japanese Embassy in Bosnia and Herzegovina, exchanged opinions with Ambassador Ito on demining activities, and agreed to continue exchanging information in the field of demining activities. Embassy of Japan in Bosnia and Herzegovina (External link)
2021
October 27
We demonstrated a ground-based synthetic aperture radar (GB-SAR) system that has been monitoring large-scale landslides in the Arato-zawa area of Kurihara City, Miyagi Prefecture since 2011, which occurred in the 2008 Iwate-Miyagi Nairiku Earthquake. Radar measurement results that can capture displacements of 1 mm or less on the ground surface have been distributed to relevant parties such as Kurihara City Hall as landslide early warning information, but from October 2021 they will be open to the public at the Kurikoma Area Geopark Visitor Center.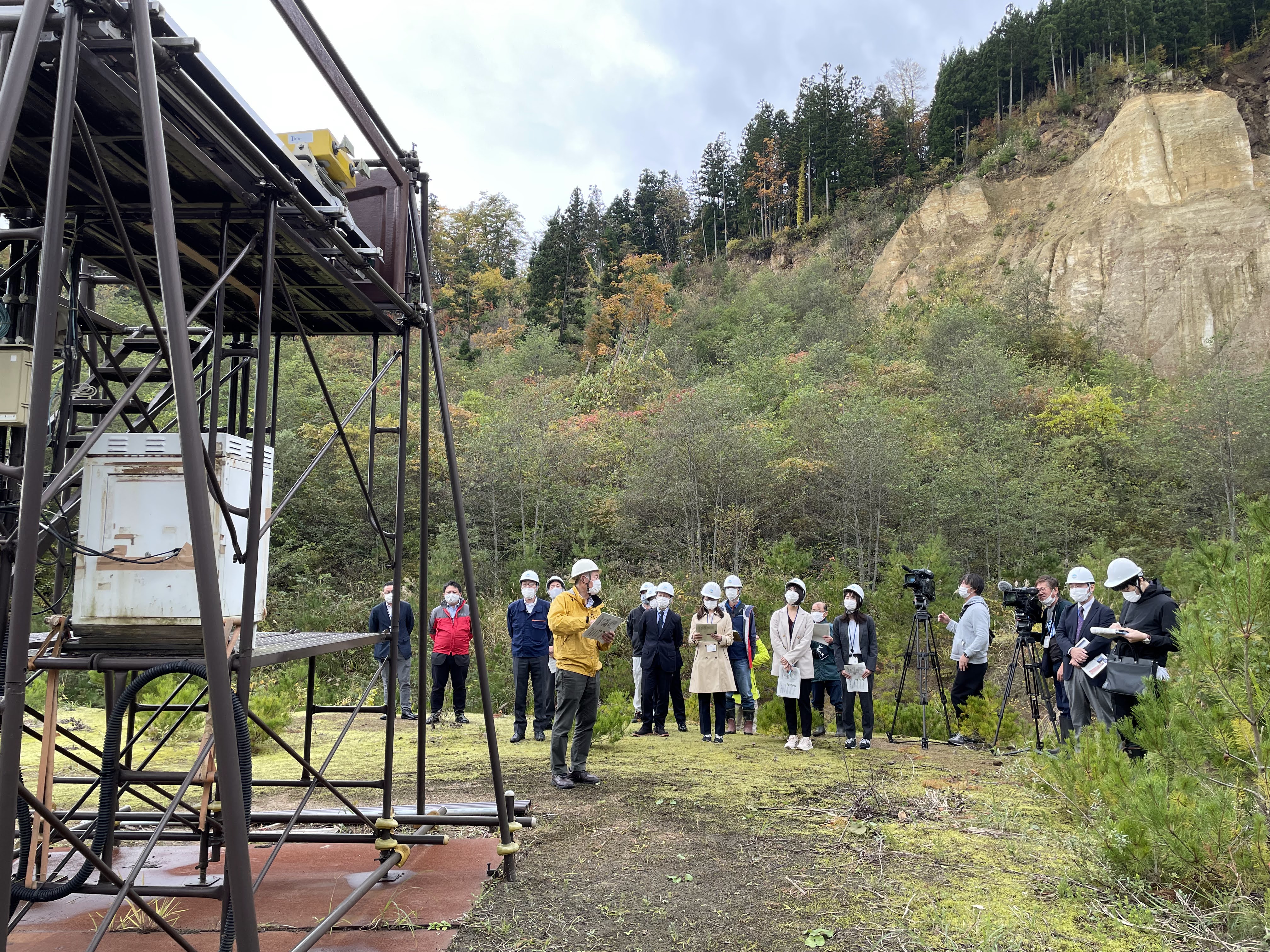 October 7
16 min. movie of the new mine sensor "ALIS", combined with the latest GPR and a metal detector has been completed. Introducing the current state of humanitarian demining and its activities in Cambodia and Colombia.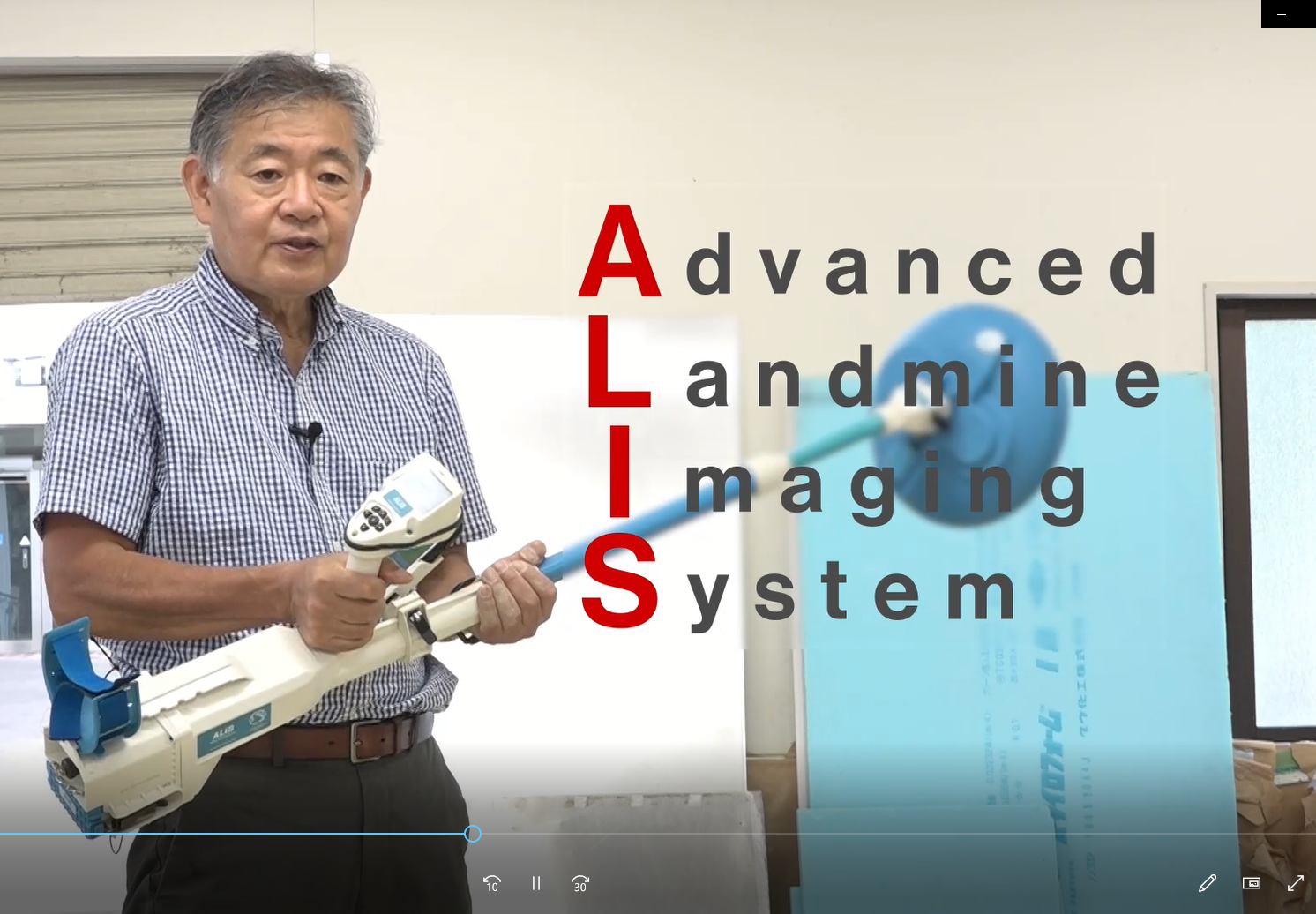 September 28-October02
We exhibited 17GHz MIMO-GB-SARat "Bosai/ Disaster Management Expo Sendai.(Sendai International Center)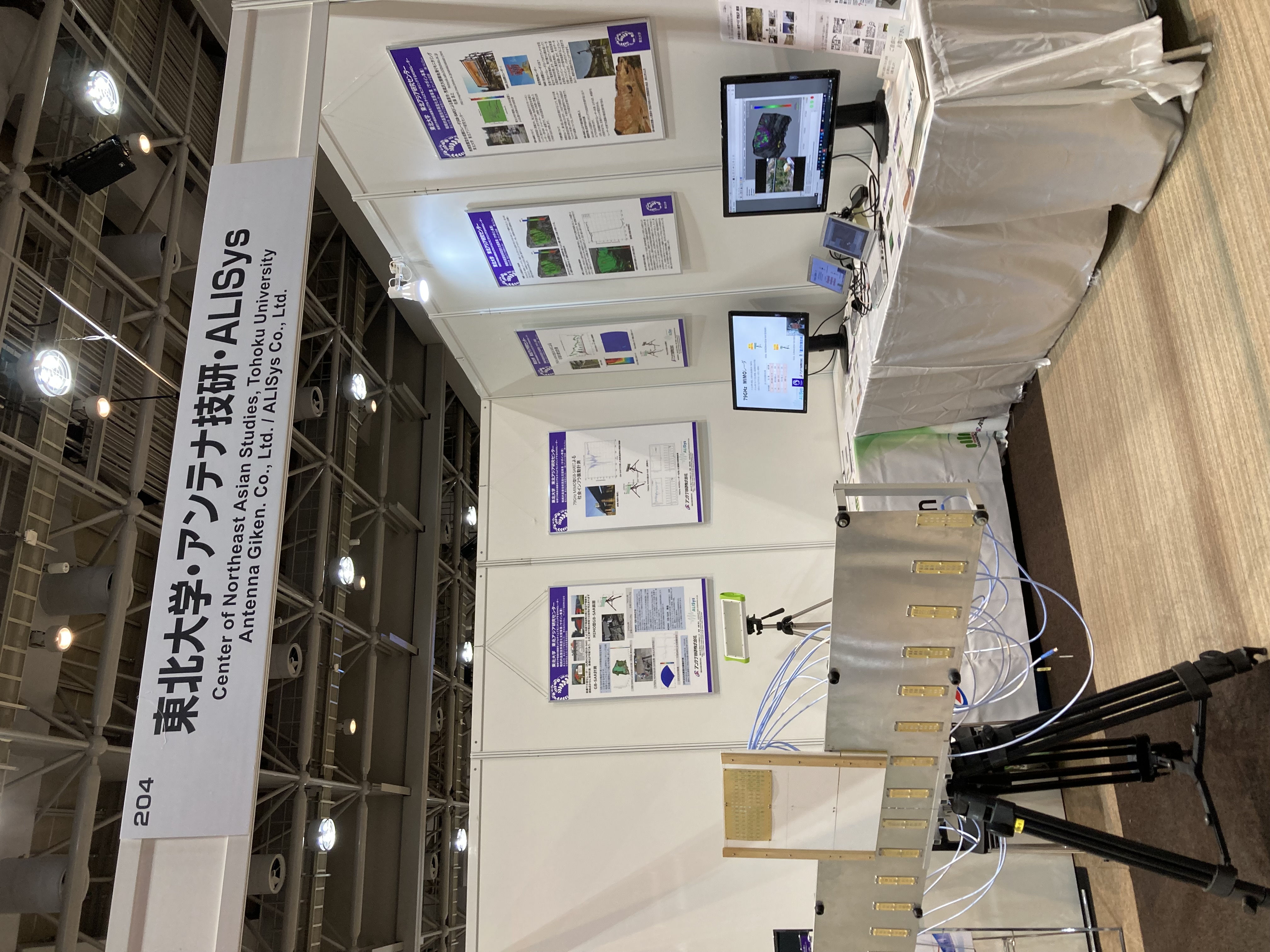 September 24
Amaraa-san and Kondo-san have received a doctor's and Master's degree. Congratulations on your graduation.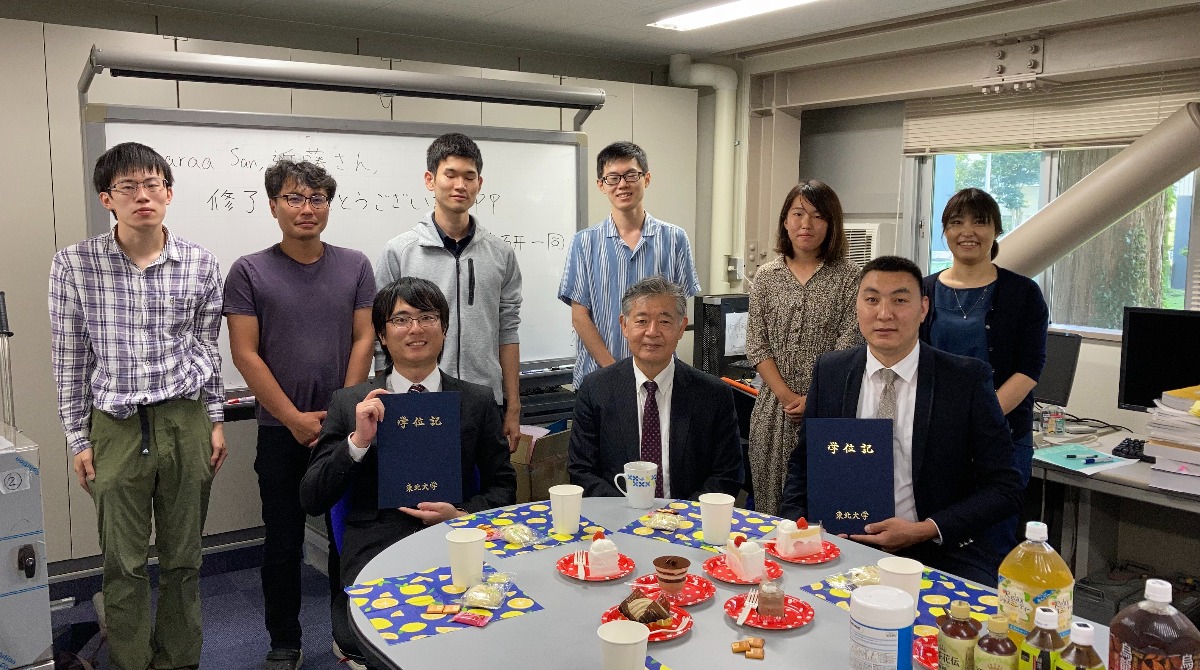 August 24
Letter of appreciation from Chiba Prefectural Police for search cooperation by ground penetrating radar.
Regarding the incidents that occurred in and around Chiba Prefecture in 2020, our laboratory provided ground penetrating radar (GPR)technology to the Chiba Prefectural Police and cooperated with the local search activities. We received a letter of appreciation for this contribution.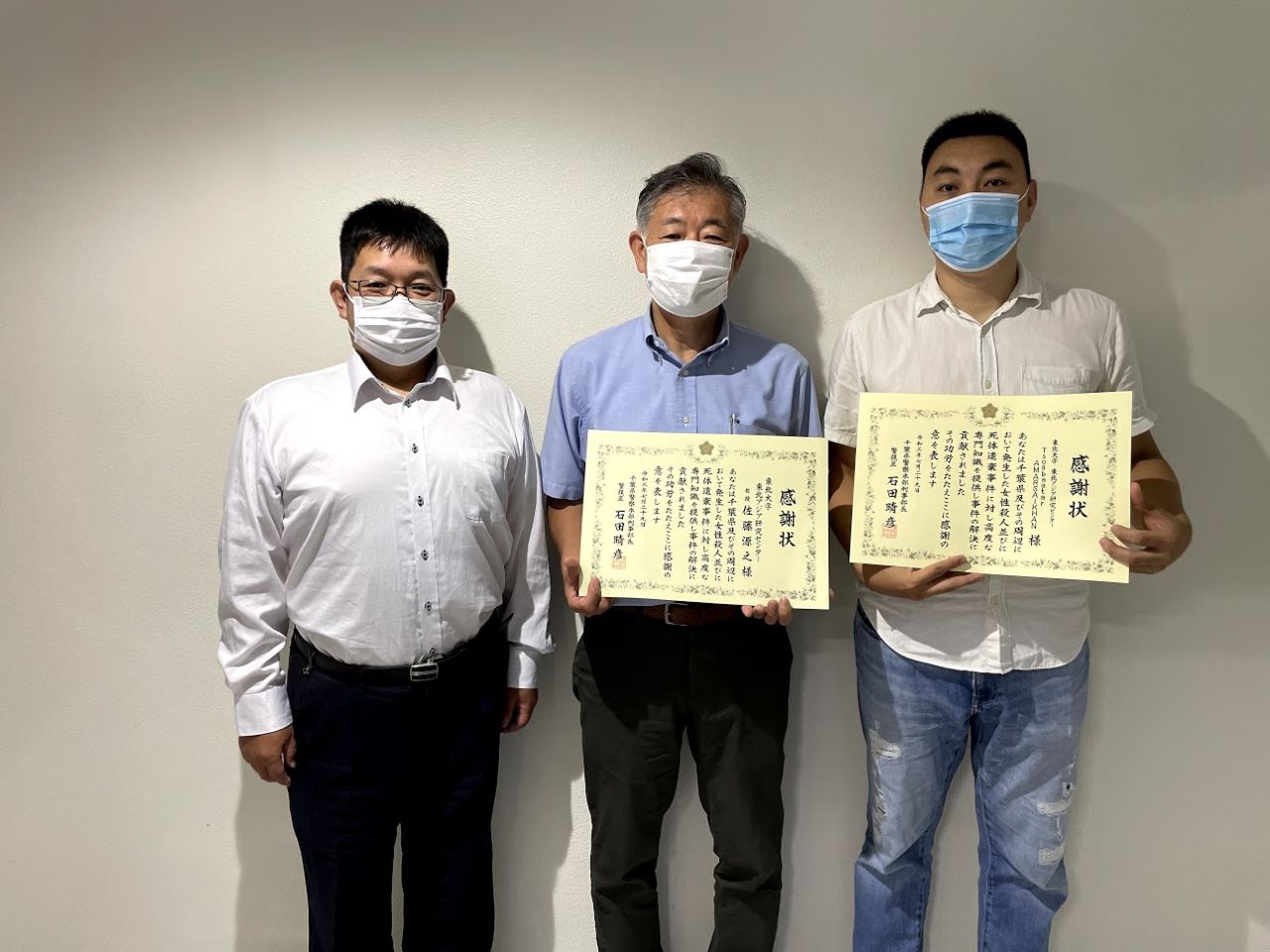 March 29
Online farewell party was held for Dr.Kikuta. Thank you so much for your great support for 4 years.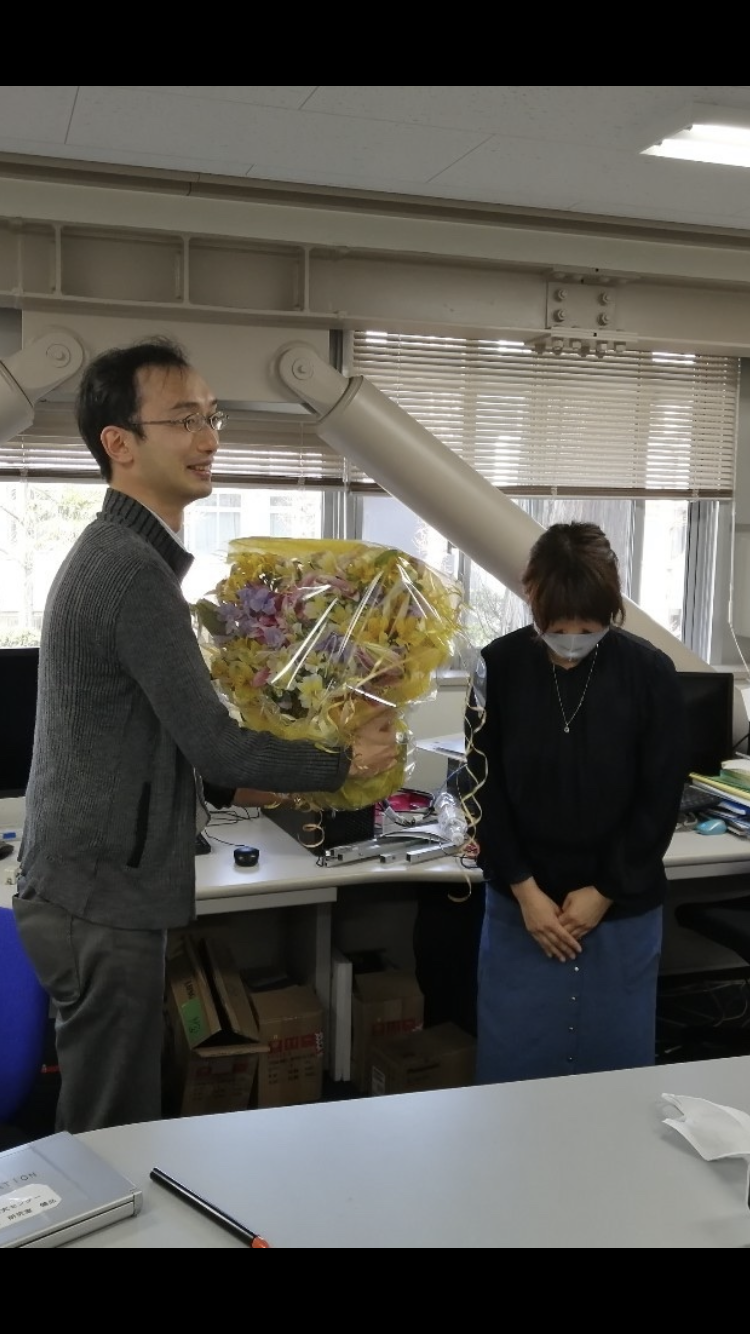 March 25
Izumi-san and Tamakuma-san have received a doctor's and bachelor degree. Congratulations on your graduation.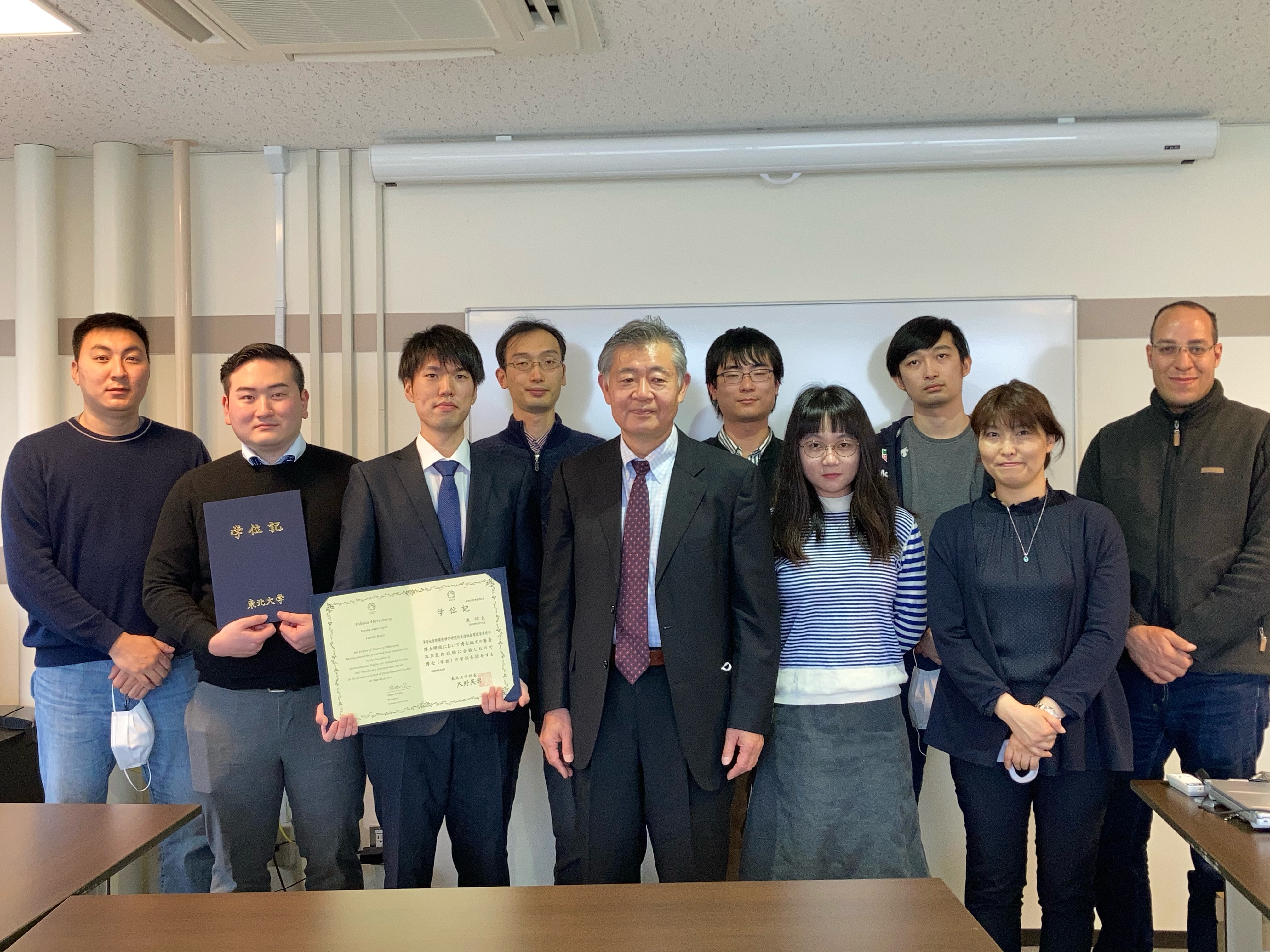 January 28
Of the three student design contests of the International Symposium on Antennas and Propagation (ISAP2020) held online Team Aoba (Zhou Kayu, Tomohiro Kondo: Genyuki Sato Laboratory) participated in Category B (Location Search of Electromagnetic Wave Source). ISAP is the first international conference held at Tohoku University in 1973. Student design contest is an experiment in the laboratory It was competed in a video and online description format. Team Aoba processed the radio waves received by the three antenna elements by the MUSIC method, announced the unknown, and received the highest award and won the prize money.
Presentation video
2020
Mar 25
Akiyama-san and Canny-san have received a master's degree. Congratulations on your graduation.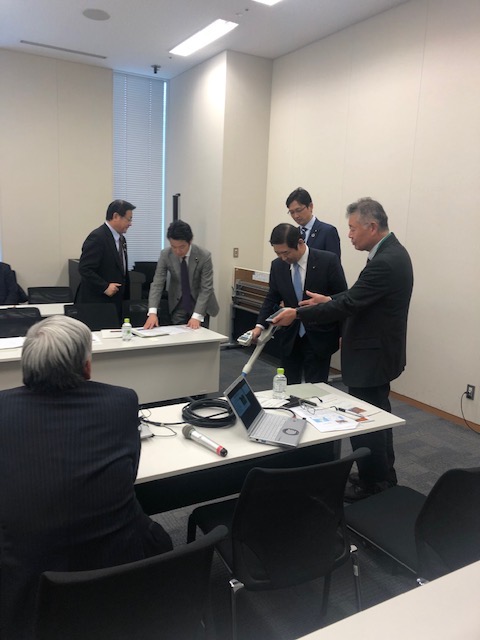 Mar 4
We exchanged information with the Komeito about the land mine detector "ALIS".
Demonstration of ALIS operation was presented to Mr. Yamaguchi, and the efforts to remove land mines were introduced.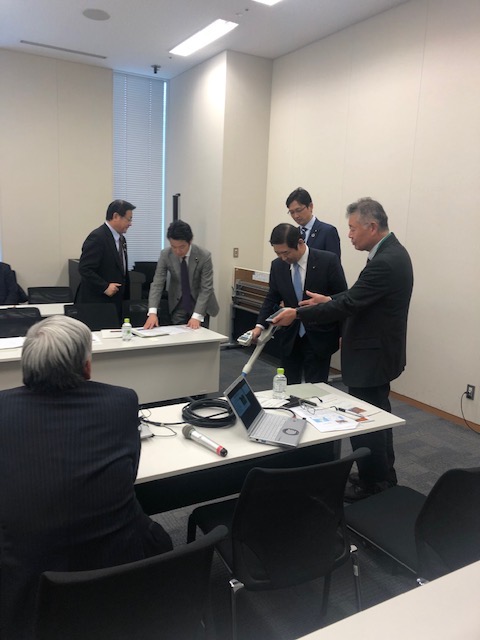 2019
Dec 30
We performed an ground penetrating radar experiment at the Pyramid of Khufu, Egypt,
and succeeded for the first time in the world in receiving EM waves between internal corridors.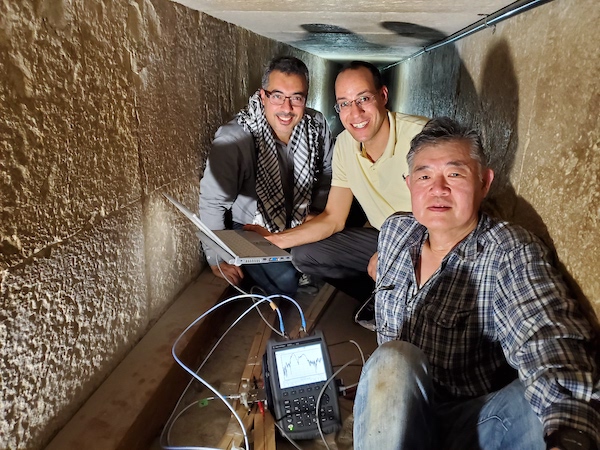 Dec 26
We had a year-end party at Kurikoma Kogen.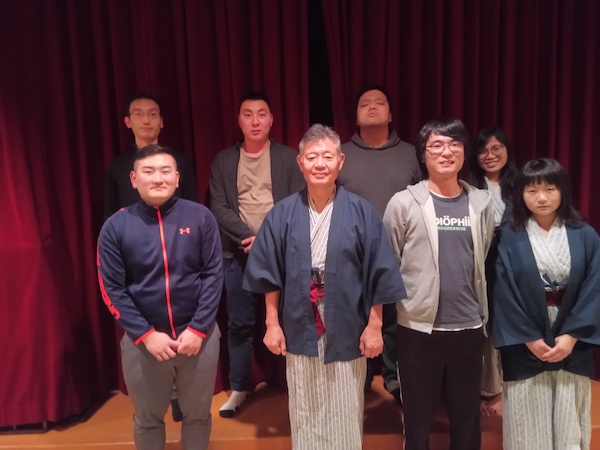 Dec 19
Feng Weike and Wang Suyun won Best Student Award 2nd Prize and 3rd Prize respectively
in SC5. Remote Sensing, Inverse Problems, Imaging, Radar and Sensing category of PIERS 2019.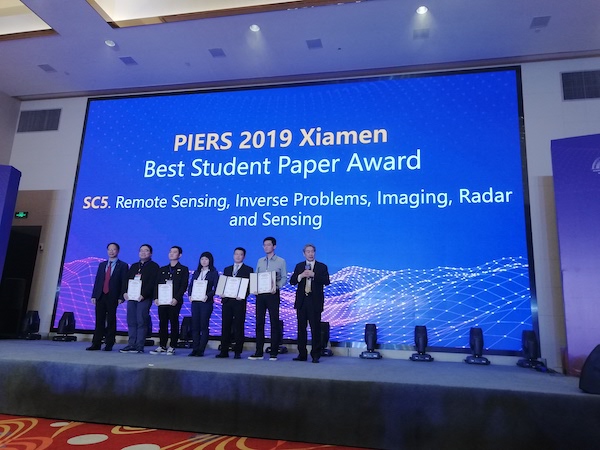 Oct 6
We had a "Welcome Imoni Party".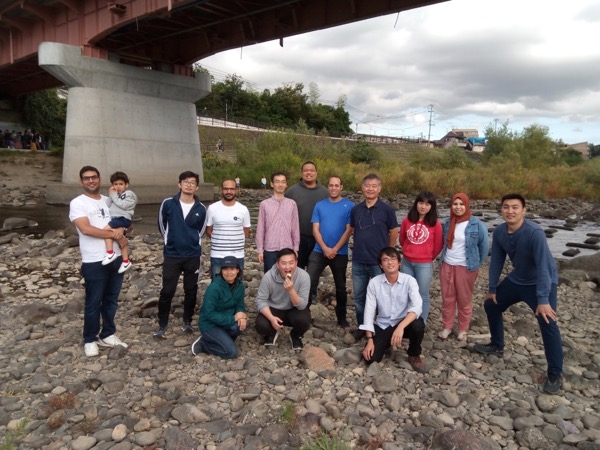 2018
Dec 20
Year-End-Party was held in Akiu Onsen.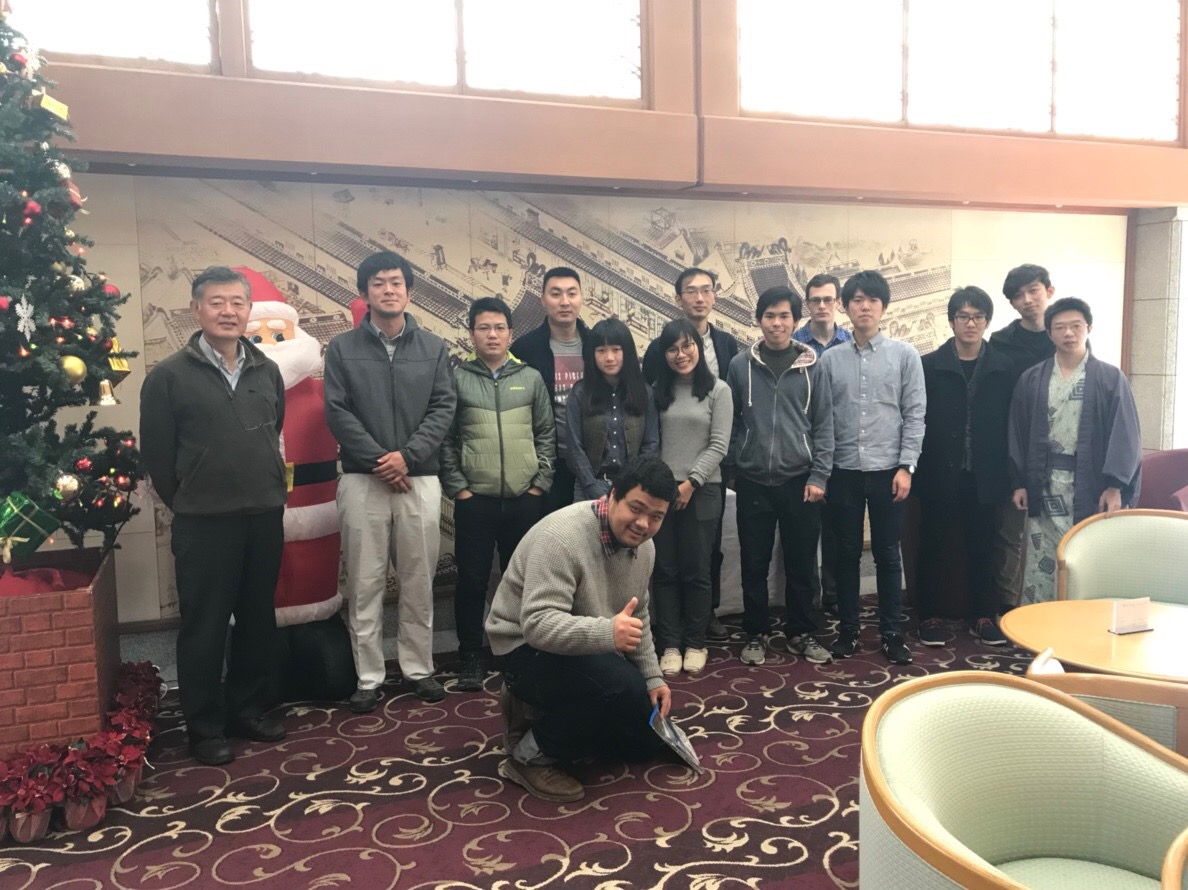 Dec 20
Professor gave a "Special Science Lesson" for the Ookura Elementry School students.
Dec 14
Professor gave a "Special Science Lesson" for the Ookura Elementry School students.
Dec 13
Feng Weike has received "Student Award" from IEEE AP.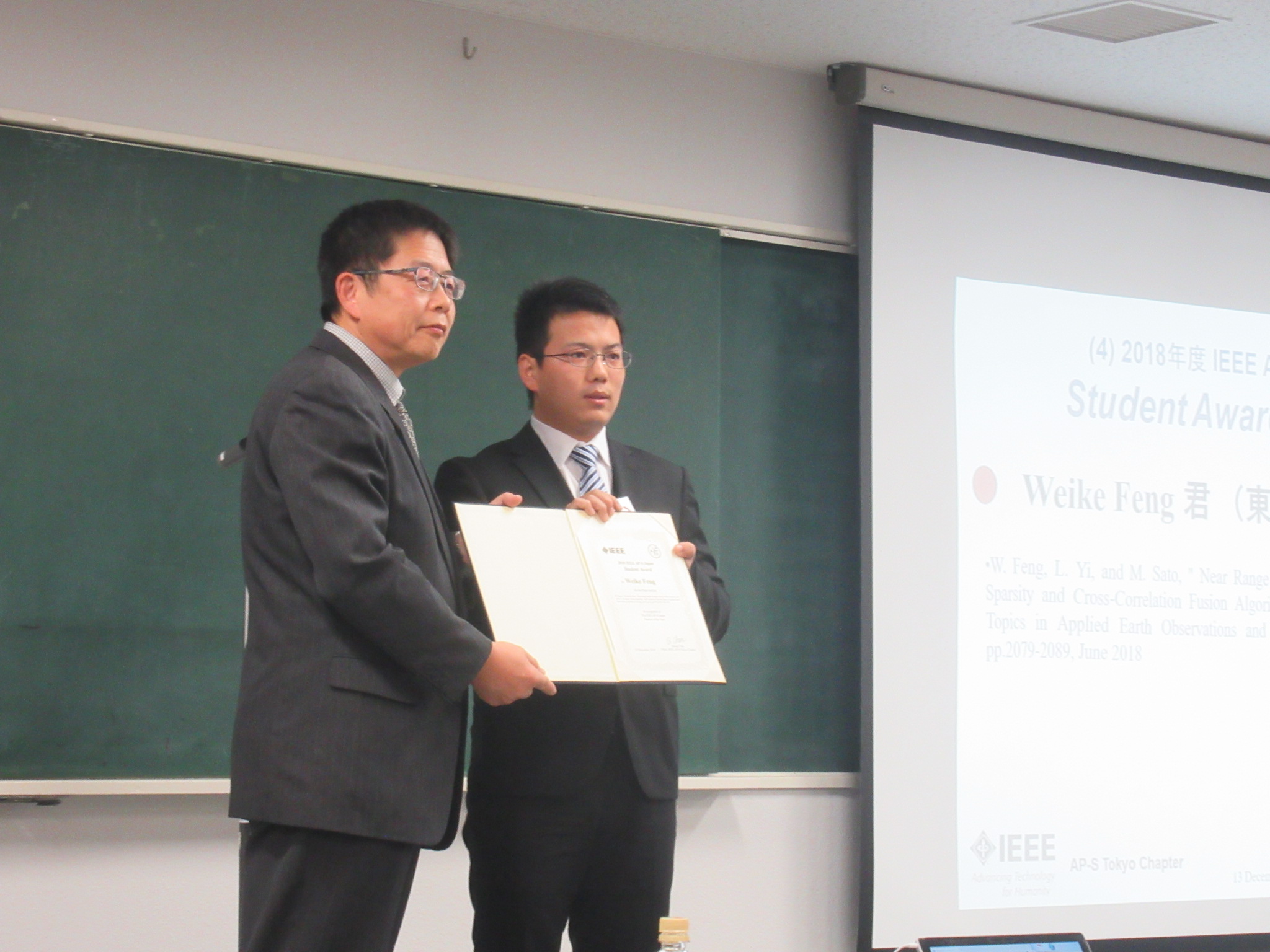 Nov 06
Dr. Mori from the company has received the Certificate of Doctor Degree.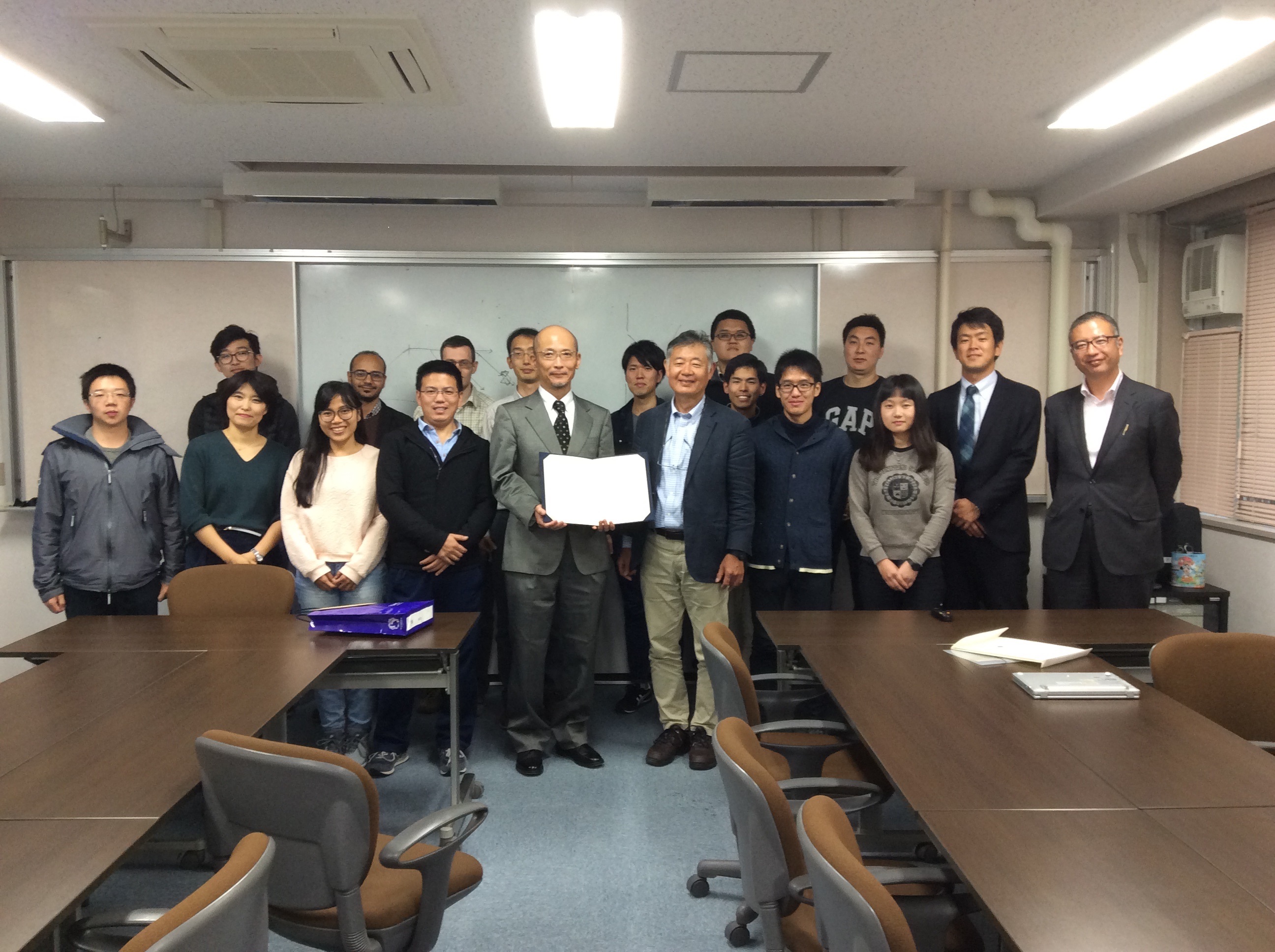 Oct 28
In order to deploy landmine sensor ALIS to Cambodia, training of deminers in Cambodian Mine Action Centre (CMAC) has been started.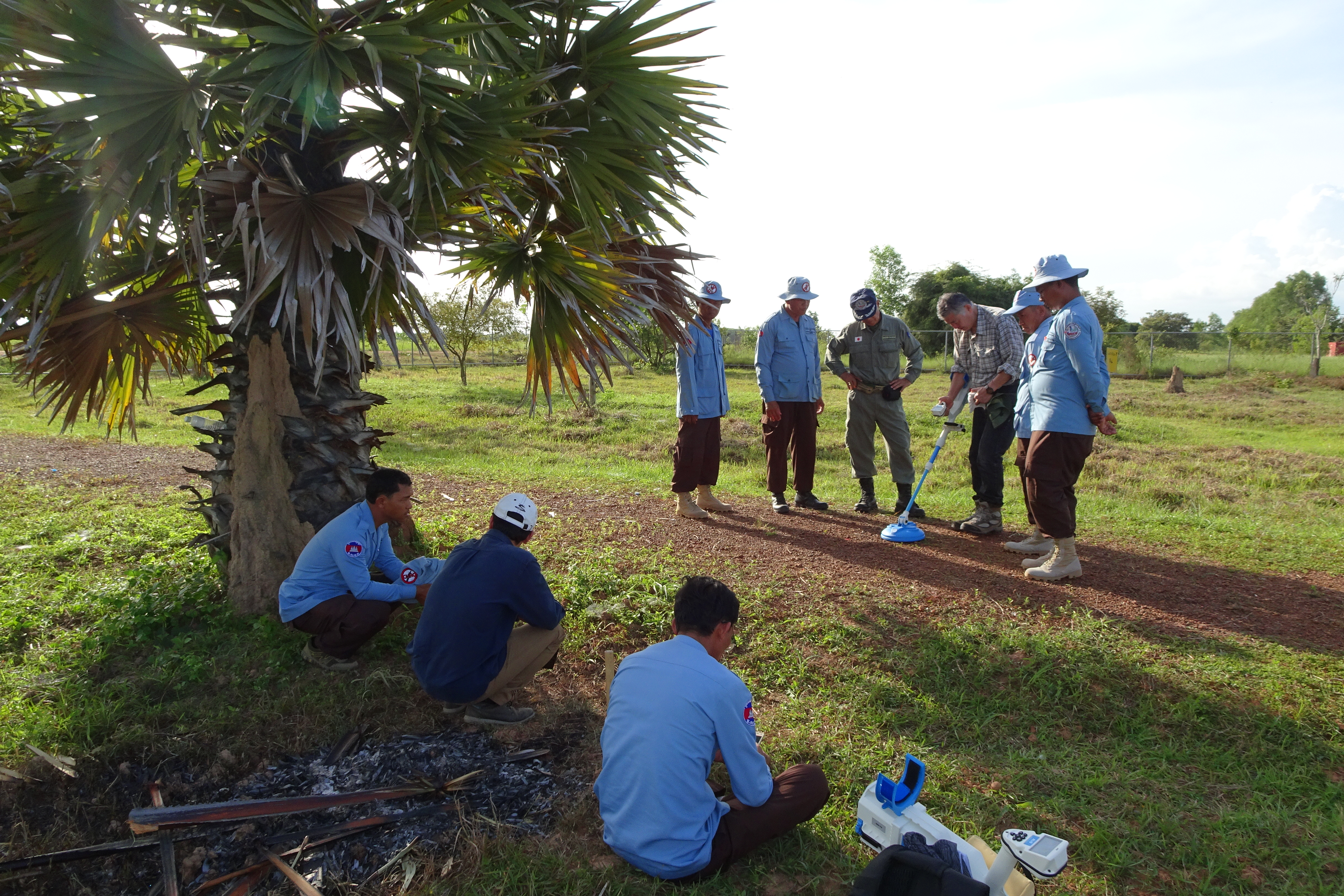 Oct 17
Professor Sato gave a Key Note Speech, at IET International Radar Conference. Feng Weike's paper was awarded as the "Excellent Paper".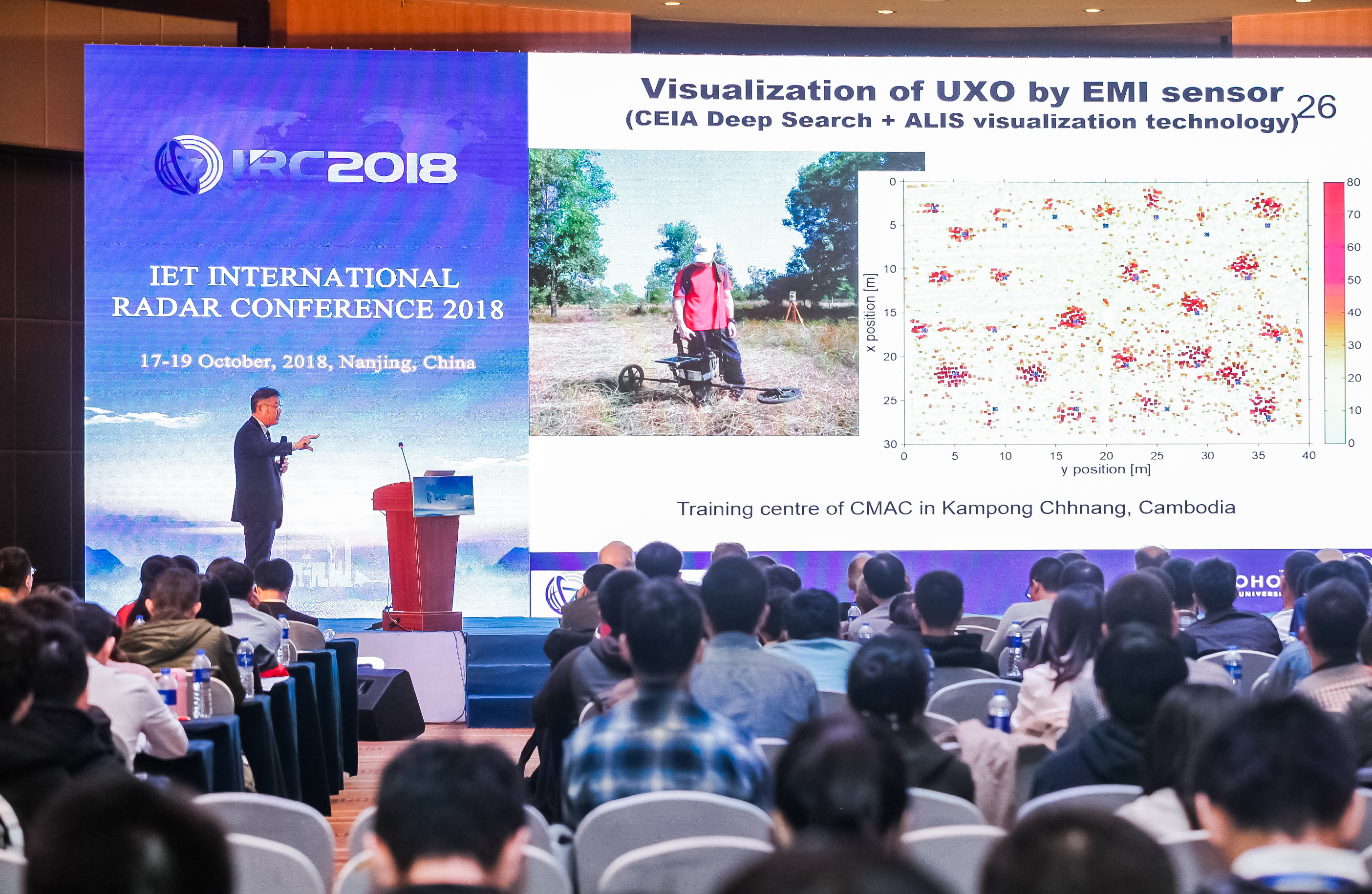 Oct 13
We had a "Welcome Imoni Party" for the new students from Egypt and China.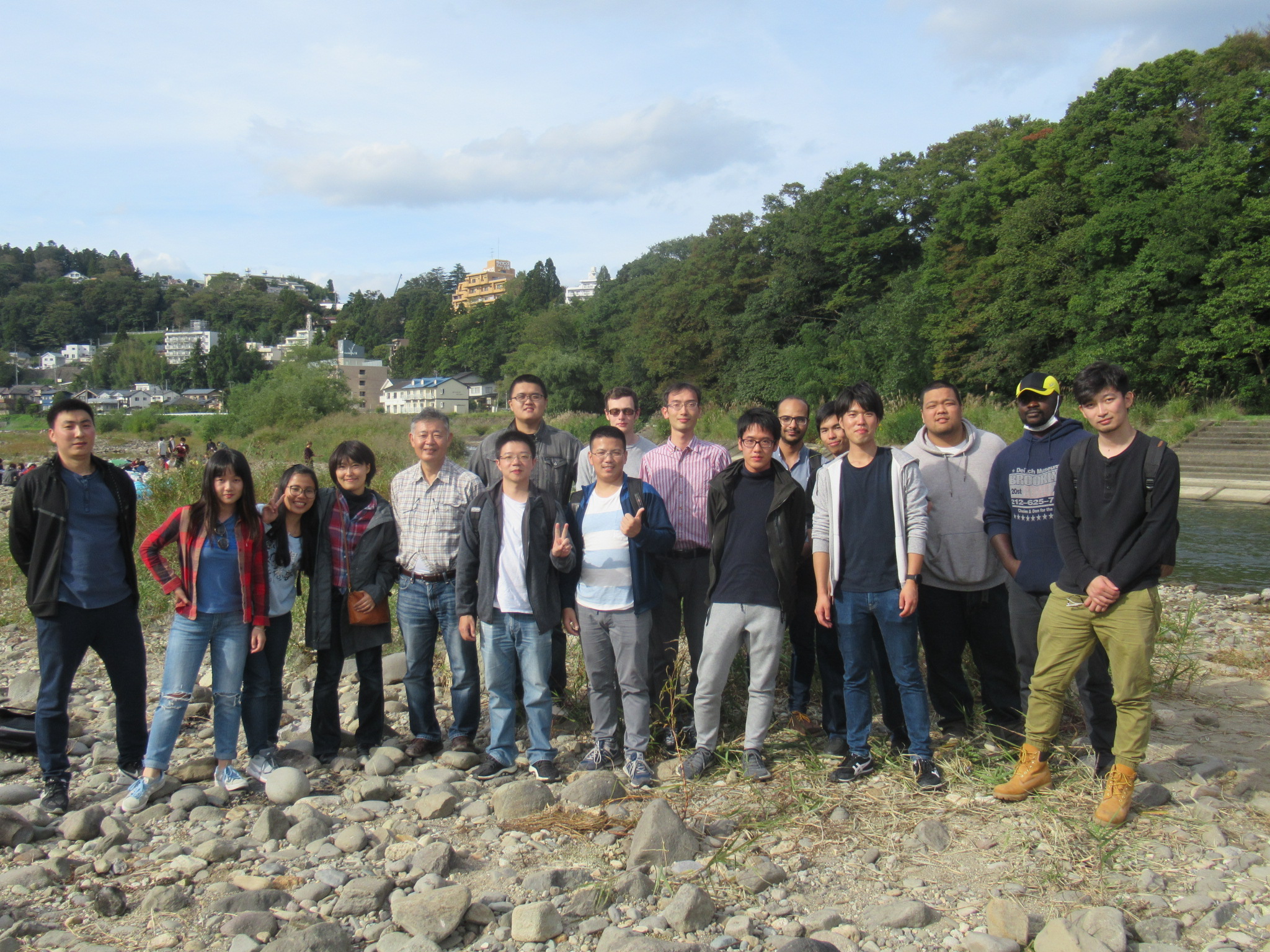 Oct 12
Professor Sato and Amarsaikhan Tsogtbaatar attended the 24th Formation Evaluation Symposium. 
Amarsaikhan Tsogtbaatar has received the " Best Student Award " for the paper "Evaculation of Horizontal Layers by Cross-Hole Borehole Radar".